Come be a part of the Judy Kessler Piano program. Give your child the opportunity to discover artistic musical expression with:
Weekly private lessons
Performance workshops
Community service concerts
Auditions
Competitions and recitals

Students gain a sense of accomplishment when they explore, learn, mature and develop their  own musical personality.

It will be an honor and a privilege to meet with you and your child and begin the creation of his or her unique musical journey. Learn more on my teaching page.
Judy's CD Secret Words now available on Amazon Music.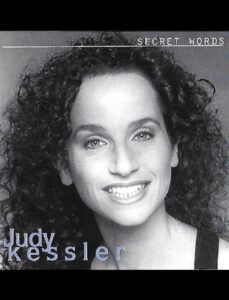 Secret Words: 
9 original songs by Judy Kessler
On Jazz Café Au Lait Music
Judy Kessler –  piano and vocals
John Colianni –  piano on Coffee Cup, Psycho Sal and Portuguese Man
Dave Dowling –  acoustic and electric guitar
Wayne Roberts – acoustic and electric bass
Yusef Ali – drums and percussion
Produced by John Colianni
Dedicated to the memory of my mother.